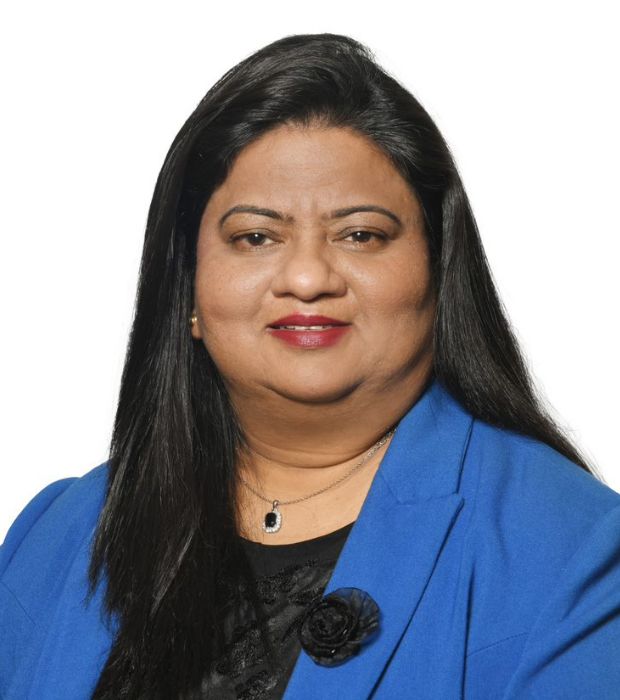 Lourdes Oliva Mascarenhas
Deputized Head Lower Primary and
Asst. Safeguarding Lead
With a Bachelor's degree in Arts and an International Diploma in Early Childhood Care and Education, Ms. Lourdes Oliva Mascarenhas, has also completed certified courses from Oxford University -Teaching learners with special educational needs and Teaching English to young learners. She was also a member of the PZCCI team supported by Harvard's Graduate School of Education.
Being in the educational field for 22 years in multicultural schools in Goa, Saudi Arabia and UAE has helped her gain experience and expertise in the field of early years. Her personal philosophy when it comes to education and learning is closely related to several cognitive theories of motivation. Ms. Oliva Mascarenhas believes that every child is unique and as an enthusiastic educator nurtures their hearts, minds and hopes to discover what truly inspires them.
Ms. Oliva Mascarenhas began her professional journey at GEMS Legacy School in the year 2005 as a Grade1 teacher and ever since then she aimed towards excellence. She grew in her role from an outstanding teacher to an Educational Supervisor in 2013. As she demonstrated strong organizational and leadership skills soon she was appointed as an Assistant Head of Kindergarten and Lower Primary.
Ms. Oliva Mascarenhas has successfully led diverse teams in her role and currently Heads the Lower Primary - Grades 1 and 2. According to Ms. Oliva Mascarenhas a great teacher inspires others to excel in their learning journey and the real meaning of education is to create good and better human beings with good moral values.