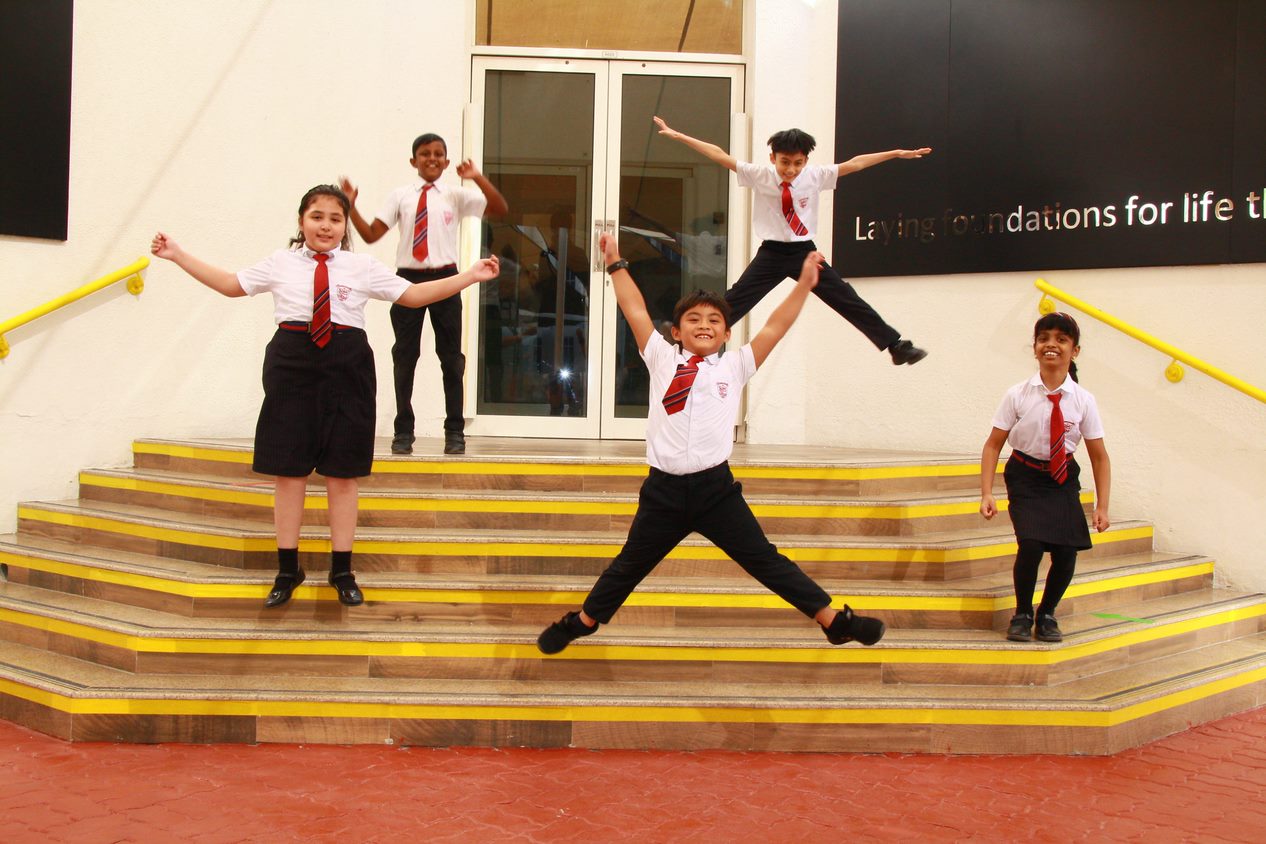 Secondary
We are pleased to announce that, GEMS Legacy School has been granted permission by the Knowledge and Human Development Authority (KHDA) to become a through school by adding new age grades and is open to Grade 7 with higher grades being added every year up to Grade 12, subject to annual KHDA approval.
GLS' best practices have been recognized across the globe and we will continue to focus on developing the whole child, embedding values and ensuring that every student reaches his or her full potential.
Some of the unique features of our new Grade 6 as part of our Middle School Provision are outlined below:
GEMS Legacy School ensures to provide students with opportunities that prepare them for the future. The enriched curriculum aligned to NCERT is mapped through the themes by the UN Sustainable Development Goals. These goals are aligned, linking all subjects using the Problem Solving Approach providing context and prospects making students future fluent

The future fluent students and staff of GLS will learn to exemplify a legacy of leadership, which stems from the myriad opportunities to express student voices and choices from a very early age. The integration of Financial Literacy, STEM & Machine Learning, Action Research, Space & Technology, Artificial Intelligence and Robotics into the curriculum design through student led projects has prepared them to lead change and innovation.

The provision of advanced Artificial Intelligence Resources

The provision of advanced Artificial Intelligence resources and learning stations engage students in futuristic thought and action helping them flourish with innovative growth mindsets. Students collaboratively problem solve by programming solutions using drones, Virtual and Augmented Reality kits, simulators, robotic arms and machines, 3D printing, LEGO among many others .

Day Boarding and Optional Enhancement Programs

Day Boarding and Optional Enhancement Programs in the afternoons from 2:15 to 3: 45 p.m. incorporating Reinforcement (Home Assignment) time and Group Games to nurture the physical, emotional and social well-being of students.

Extension of the Indian language choices offered to include Urdu and Tamil for all students from Grades 1 to 7.

Provision of fully equipped Physics, Chemistry and Biology Labs for Middle School with modern amenities.

All students and staff at GEMS Legacy School are provided ample opportunities to take risks, explore new challenges and solve problems collaboratively thus building their determination and resilience in every aspect of life. The Problem Based and Self Directed Learning approaches are the cornerstones on which resilience thrives.

A fully equipped Middle School Library and a Junior Library with contemporary design and learning spaces.

At GEMS Legacy School, students internalize and apply Empathy towards themselves, others and towards nature through a wide range of powerful medium of films, puppetry, Reggio inspired exhibitions, integration of PERMA-H model of wellbeing and student led Empathy Projects. These value based approaches underpin the outstanding emotional and social quotients of students and staff in GLS promoting an inclusive ethos of positive character strengths.