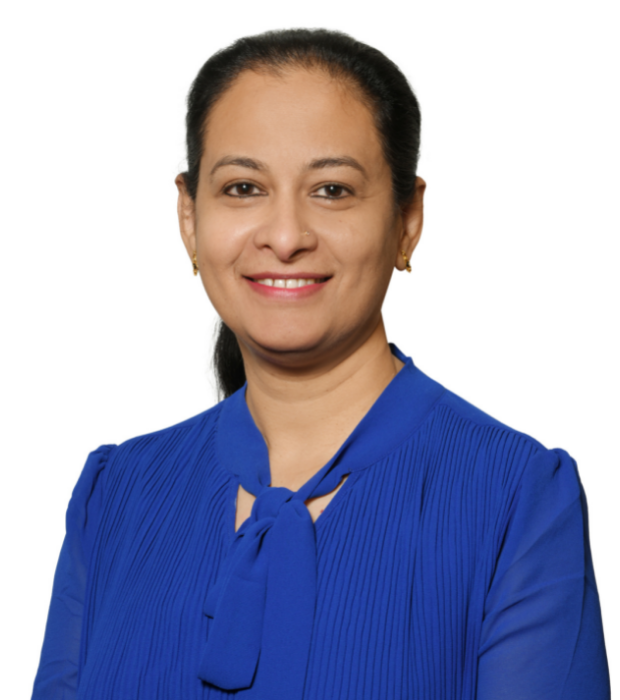 Aswathy Vinod
Head of Middle School
Ms. Aswathy Vinod is a post-graduate in Science and in English Literature and has also completed a Bachelor's degree in Education. Her twenty years of educational experience holds her in good stead as she leads and add values to the team. She is a proud winner of the 2009 Best Teacher Award conducted by GEMS Education. She has also received Blue Ribbon Awards and the Principal's Award for Excellence.

As the Head of Curriculum and the Deputised Head of Middle School, Aswathy passionately finds innovative ways of learning to develop students' creative expression. She is a life-long learner who strongly believes in the John Dewey philosopy of 'Learning is Doing' and utilises her technological skills to seek solutions in any educational challenge. She is a team leader who gives importance for positive productive happy working environment.

Aswathy is an avid reader and stays active by participating in a number of sporting activities as well as learning new classical dance forms. She has an inclination to form and space which makes her interested in architecture.