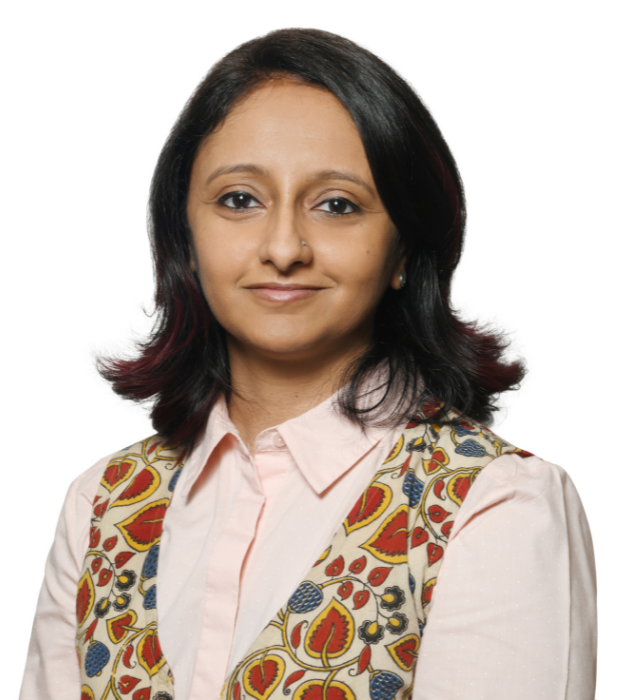 Anita Krishnan
Head of Primary
To teach is to touch a life forever. With this ideology, Ms. Anita Krishnan, began her journey as an educator twenty years ago as a Kindergarten Teacher. Fuelled by her passion for teaching and drive to innovate, she moved into pre-school research and development, as a senior executive at Birla Edutech, Mumbai. Her profile which included roles as a school auditor, recruiter, teacher trainer, setting up schools in different parts of India gave her a new perspective towards the educational industry.
With a TEFL certification from the University of Ontario, Anita led the Kindergarten and Lower Primary at World School in the Sultanate of Oman as Head of Pre-primary. She was awarded the 'Most creative educator' and invited as a resource person for conducting sessions on teacher training, effectiveness of co-curricular activities in schools, assessments, the learning environment etc. by the Ministry of Education, Sultanate of Oman.
Anita believes that education must be flexible and personalized to cater to the needs of every child. She has worked voluntarily with Students of Determination offering support to see them succeed. With the vision to create empathetic, global and well-rounded citizens, she heads the Primary section (Grades 1-5). Being an avid traveller, reader and music lover, she aims to inspire young learners to pave the roads for a brighter and prosperous future.