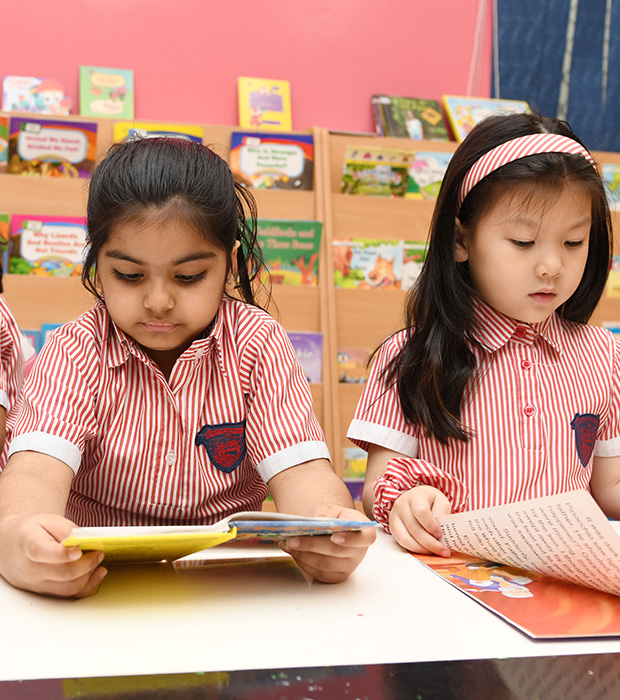 Ready to Read
This Right to Read Week, as our students and staff have been busy listening to and reading aloud stories together, they seem to be mesmerized in the magical spell of reading! They have been discovering new stories, authors, genres, characters and an ocean of new vocabulary.
This has undoubtedly been an innovative immersive reading strategy, where our students have had an opportunity throughout this week to listen to, read and comprehend stories read by local and international authors, members from KHDA, dignitaries from GEMS, Principals, colleagues from Twinning Schools, students from other schools, parents and grandparents and several other personalities from around the world. Already our students and parents and guests expressed their excitement at the impact it has been having on their motivation to read more.
The essence of the Right to Read week has been captured in this press release by thebrew.ae. Please click here to view the article.