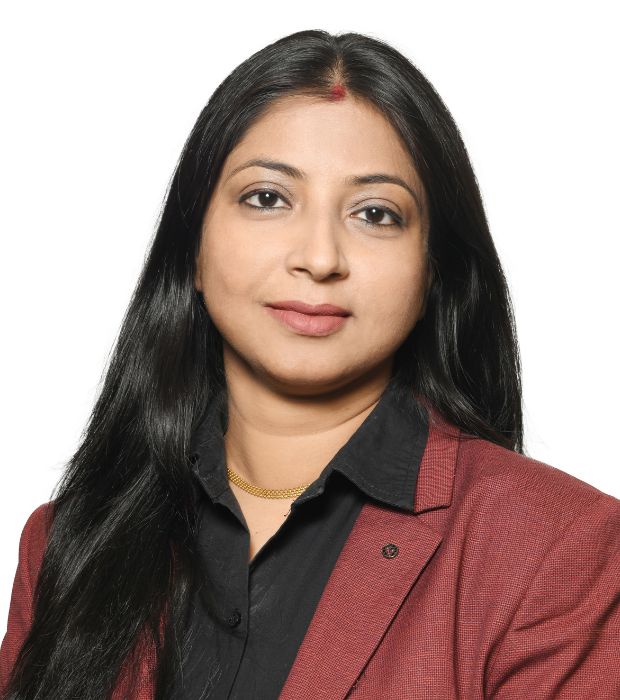 Pratima Verma
Educational Supervisor Grade 4
Ms. Pratima Verma, an M. Phil and Master's in Zoology, with a Bachelor's in Education comes with an educational experience of more than twelve years in India and Dubai. She began her extremely fulfilling journey with Gems Legacy School in 2013 as an outstanding primary Science teacher and grew in her role to the position of Educational Supervisor. She is a GEMS accredited PD Trainer, Microsoft Innovative Expert , Regional Rank-holder in CENTA-TPO and United Nations Climate change certified teacher.
Pratima's love for education stems from its provision of continual opportunities for growth and development. She is passionate about education and embraces change whole-heartedly. As a forward thinker, she prepares her students, not for the world as it exists today, but for the one they will someday inherit. Her students and team members have benefitted from her energetic and enthusiastic temperament and outstanding lessons. She takes pride in building capacity in her team to draw the best from their students and with her dedicated team she focuses on creating a safe, respectful, and welcoming school environment for the students. Ms. Verma believes in teaching from the heart and adapting to the shift in pedagogy to train and equip students with 21st century learning skills.
She spends her leisure time tasting different delicacies and experiencing adventurous and recreational trips with family and friends.