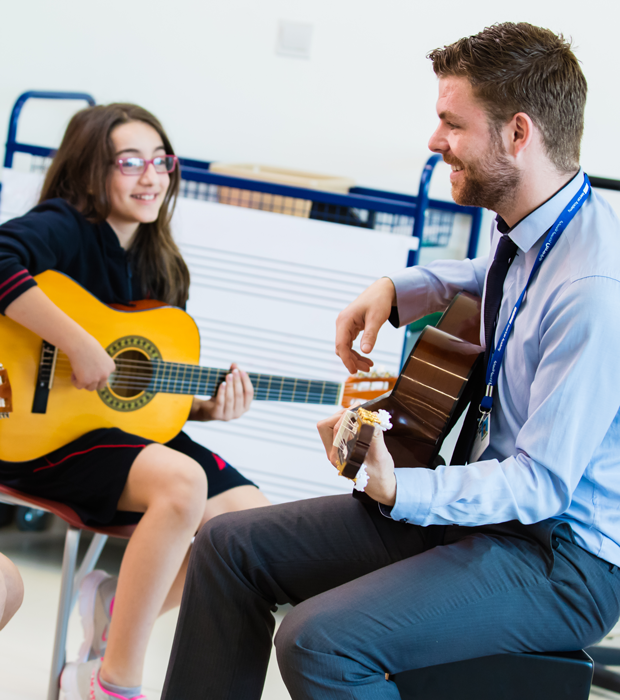 Work With Us
Employment Opportunities
Teacher Recruitment
Teacher Recruitment

At GEMS Legacy School, we believe in cultivating a culture of happiness and growth that reflects the ethos of our school. We are passionate about creating opportunities for outstanding and deserving individuals to develop them in to 'Teacher Leaders' and design a progressive career path for them.
We value our staff members and have a strong commitment to develop them as part of our Professional Learning Community with 150 hours of planned, need-based professional development spread throughout the year.
If you are interested in working with us, visit our careers website and submit your application.

GLS Policy for Safer Recruitment
Our policies for safer recruitment fully align with the recommendations of the International Task Force on Child Protection. We hold ourselves to a very high standard in relation to our child protection and safeguarding practices and are committed to preserving and promoting the welfare of all our students.
We expect all our staff to share this commitment, without exception. Successful applicants must be willing to undergo child protection screening, including checks with past employers and obtain a Police Clearance Certificate or Good Conduct Certificate from the country the applicant last lived and worked in. This may also include disclosure and barring checks.

Recruitment Process at GLS
View job listings
What makes a happy GEMS person?
We see genius in every child!
GEMS is a progressive working environment that allows individuals to contribute positively towards their career growth while contributing in creating the next generation of game-changers and influencers. The fact that you can change contribute to the life of a young adult is a great motivation and every staff member at GEMS is motivated to bring about this change.
We also believe in creating a positive environment for our staff where they are aware that they are all well looked after - physically, emotionally, financially and socially!
• You are our priority
GEMS was founded by a family of teachers and as a close-knit family, we understand how important our families matter to us. We try our best to create a conducive environment for our employees whether they have moved from a different country to work with us or have been hired locally.