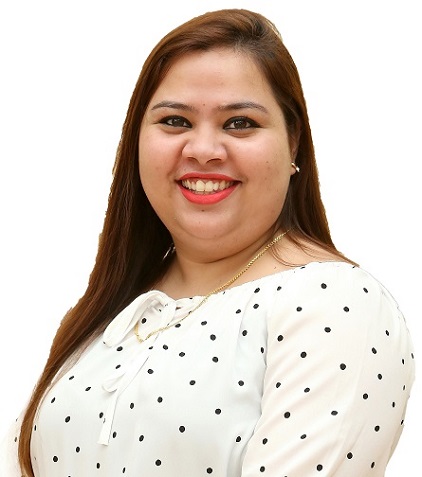 Geraldine Natasha Khare
Teaching and Learning Coach for English Grades 3 to 6
A Bachelor of English Honours from Calcutta University, Ms. Geraldine Khare, has eight years of experience as a classroom facilitator and a curriculum coordinator. She is also a United Nations accredited Climate Change Teacher and a Microsoft Innovative Educator. Her expertise in the field of education has helped her to grow in her role as a deputized educational supervisor for Grade 1.
She joined the teaching faculty in 2011. Her main idea of education is to develop a stimulated intellect, find opportunities to question what exists, and contribute to the growth of the human society. She mentors her team and contributes to building rich learning environments where all students can succeed.
On the personal front, she is a globetrotter and an aesthete.